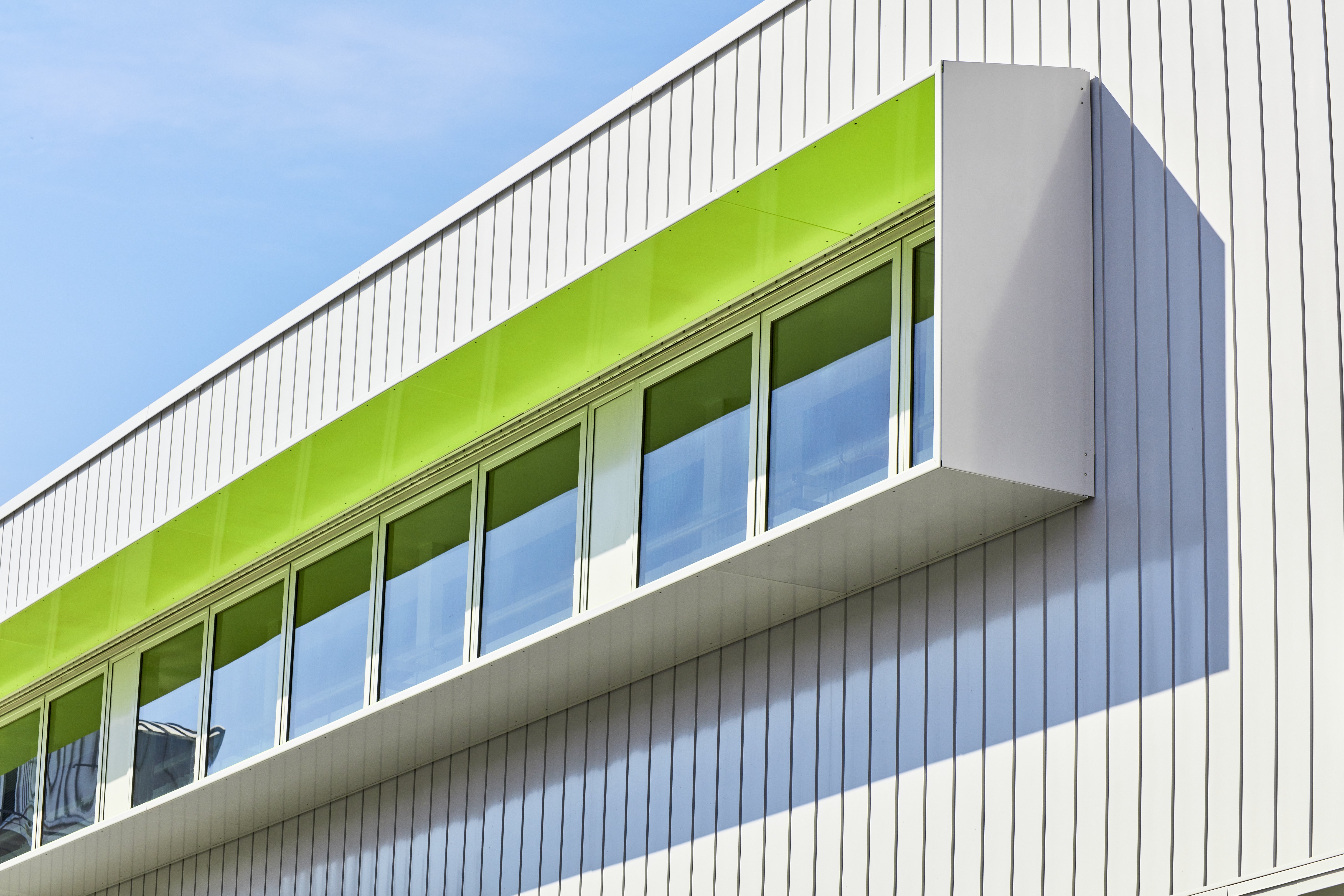 A new university campus was completed in 2017, and is a world-class research and educational facility.
Architect: Warren & Mahoney
Contractor: Hawkins Construction
View this project and more in our Solution Portfolio. Download your copy here.
The Brief
When construction was already underway, we were asked to provide options for solar shading for long strip windows.
Key Challenges
To engineer a structural fixing of 700mm deep window hoods through extruded aluminium cladding.

To comply with the requirement of different colours to each side of the window hood assembly.
Our Approach
We designed a very robust window hood consisting of a two-piece extruded aluminium mounting system, and incorporated twin-skin sheet metal covers.
Result
Our purpose-built system provides the necessary shade, while complying with the original architectural requirements.