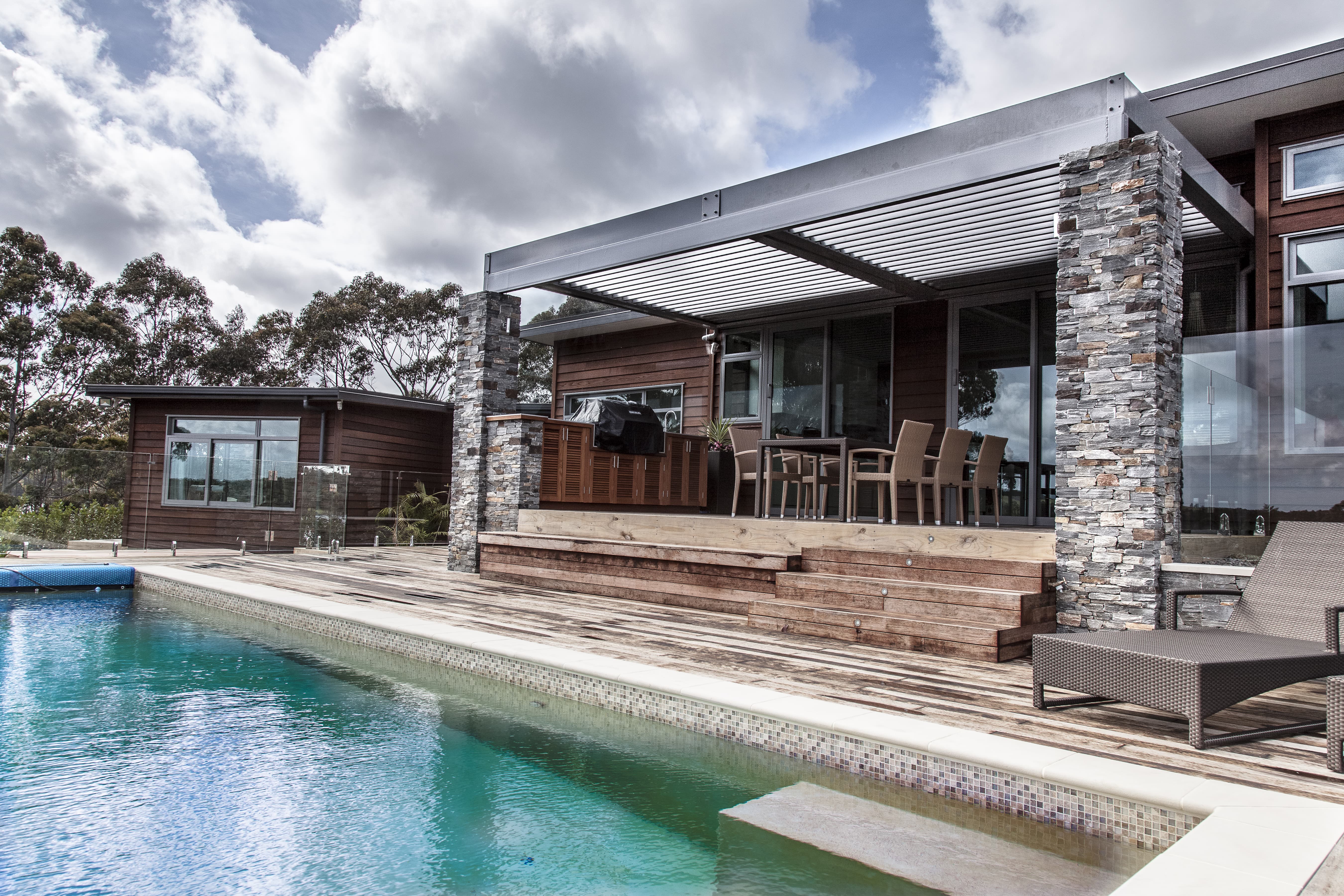 From the 1st of July 2018, Insol will focus entirely on commercial projects. A new company, Aurae Ltd, has been established to focus on residential. In this blog, we share more about Aurae and clarify the important points about this transition.
A brand to make houses look good
In 2018, we decided to create two separate teams to focus on the differing demands of commercial and residential projects. While Insol will focus on commercial projects, Aurae has been established to focus on louvre and façade solutions for residential properties. This includes design, manufacture and installation. Aurae's mission is simple: it's all about making houses look good for New Zealanders.
Changes for Insol customers
The official day of the transition is the 1st of July 2018. From this date all residential invoices will be issued by Aurae with new bank account details. This is the only significant change the transition will bring.
Existing proposals and warranties honoured
Your experiences with Aurae will be largely the same as your historical dealings with Insol, with three staff transferring from Insol to ensure this.

All existing residential contracts will be transferred from Insol to Aurae and they will honour the same conditions. If you wish to re-sign any contracts with the new company, please send an email to mitchell@aurae.co.nz.

All unexpired proposals will be honoured by Aurae.
Insol will honour all warranties for projects completed prior to the 1st July.
Focus on commercial and residential project demands
Residential and commercial projects have many things in common, but we're sensitive to the fact that they have different needs and priorities. And one thing we know is that delivering high-quality and cost-effective louvre and façade solutions is a job for specialists.

That's why we believe that having two dedicated teams, each one focusing on their respective market, will be beneficial to our current and future customers.
Thanks for your support over the past years and Insol / Aurae look forward to working with you further.