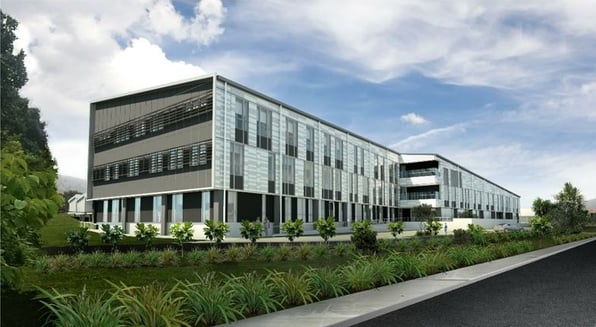 Opening in 2018, the Grey Base Hospital is an 8,500m² family health centre and hospital delivering primary healthcare services to the West Coast.
Client: West Coast District Health Board
Architect: CCM Architects
Contractor: Fletcher Construction
View this project and more in our Solution Portfolio. Download your copy here.
The Brief:
We were invited to assist with the mechanical ventilation louvres that had to be fitted to the window frames, and the solar control fins.
Key Challenges:
Exposure Zone category "D".

Importance Level 4.

Disparity between architectural desires and mechanical requirements.
Our Approach:
Due to the high exposure and importance of the building, the selection of materials and design of details were critical.
We worked closely with the mechanical engineers to determine the correct size and placement of the louvre grilles.
Result:
We designed high-performing ventilation louvres that provide the required airflow, while preventing water ingress that could harm the mechanical plant inside.