The thing you start out doing is rarely the thing you continue with. We all get pulled in by the lure of what we enjoy or what we're good at. If you're lucky, these things are the same. And we are lucky. So over the years we've been pulled in a singular direction and split off parts of the business to enable us to keep a singular focus.
From time to time, we get enquiries for projects we're no longer set up to service. We're very grateful and can always direct the enquiries to some good friends we know can help. But we thought it might help save some time to explain more about the setup here at Insol.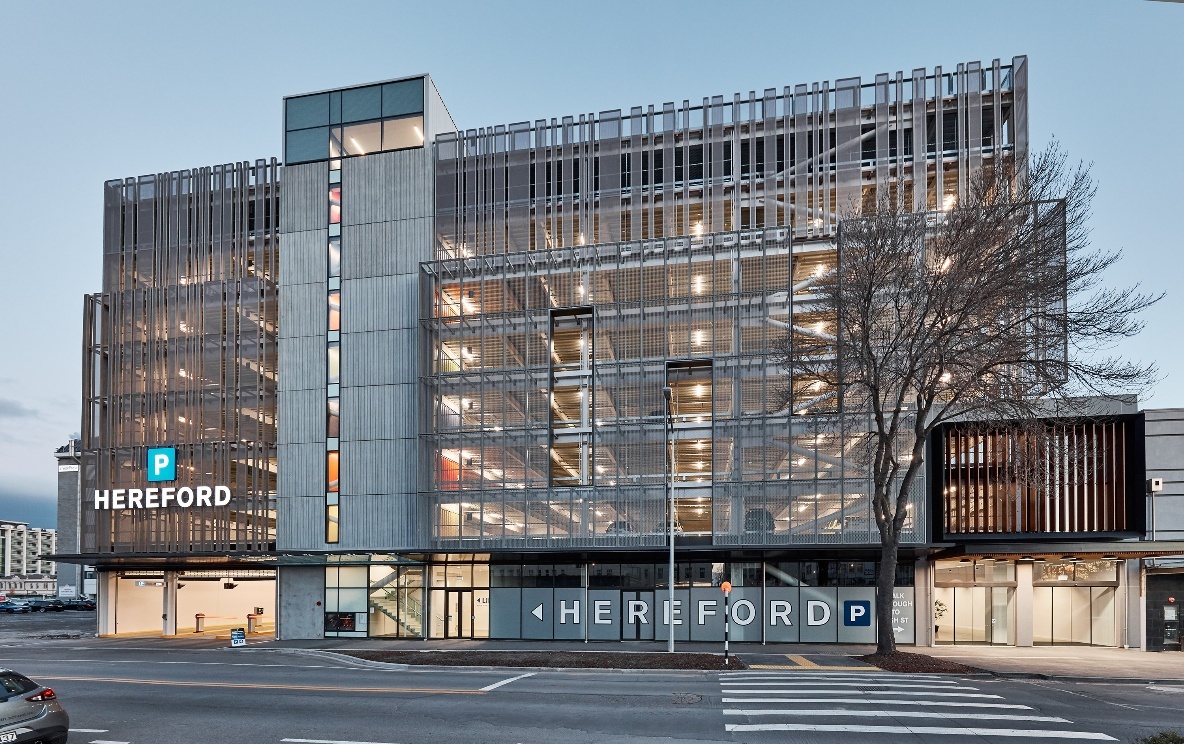 A Quick Tour of History
As a family business, our roots in the construction industry date back more than 60 years. But it wasn't until 2003 that we started Insol. It began with a vision of providing architectural louvre systems to high end commercial and residential projects. We were inspired by international trends and what we'd seen overseas and wanted to bring some of the new ideas to New Zealand. Then we'd adapt them to suit the uniqueness of our market.
In the years that followed, we developed a solution focused approach and introduced a few innovations. These led to us becoming involved in projects involving far more than just louvres. At the same time we started to notice where we could really deliver value to our clients. Importantly, it happened to be what we really enjoyed too.
As projects continued to grow in size and complexity, the facades becoming increasingly intricate, the business needed to adapt to best service the market. We also believed there were areas of facades which required greater focus for the good of the industry, which is why we developed the Insol Facade Testing Laboratory and began wind tunnel testing. This work has added further knowledge and awareness of wind related issues and helped companies mitigate risk, including ourselves.
Aurae & the Residential Sector
However, you can't do everything, so the residential side of the business was split off. Housing builds are different from commercial builds and whilst the products might be the same, the customer needs and services they require differ greatly.
It's not in our nature to try and do things half-heartedly. Doing that only rewards valuable and loyal customers with a shoddy service and we don't want to let anyone down. So in 2018, Aurae was established to deliver a specialised residential programme. Insol retains some ownership of Aurae, but it's a standalone business. The only real overlap is when we need to borrow some expertise from each other, or they want to borrow the Wind Tunnel.
Aurae share the Insol range of products and stick to housing projects up to three storeys, while Insol stick to the commercial type construction projects. Aurae have become leading experts in the residential sector and have a well deserved reputation for their service. You might say they're doing better without us (which is exactly what we want!).
Ventuer & Engineering Ventilation Systems
The mechanical ventilation side of the business was a bit different. We had spent considerable time and effort developing and testing world class products but we just weren't giving them the attention they needed. The demands of the sector and customer set are quite unique and specific.
So, it was another split. Ventuer owns the ventilation products and takes care of any projects where mechanical ventilation is involved on a supply-only basis. Insol purchase ventilation products from Ventuer if necessary. Insol retains some ownership in Ventuer but it's also a standalone business. Sure, we borrow some expertise from each other when needed. In a striking similarity to Aurae, they also sometimes ask for the Wind Tunnel to be left unlocked with the power on. Strange that.
Or not so strange, considering the significant product testing and development they've completed. It has led to a much broader product range than we'd ever be able to offer had it remained part of Insol. They've also finely tuned a very different customer experience and improved the service offering beyond where we could take it. You might say they're doing better without us (which is exactly what we want!).
Insol & Commercial Facades and Screening
So where does this leave us? Exactly where we want to be. We're able to indulge our passion by concentrating on commercial projects, researching and developing new products and generally doing what we're good at. We're fortunate to work with very talented architects on projects that have required us to innovate, allowing us to grow in terms of knowledge, experience and understanding.
The focus is on commercial facades and screening. We've developed unique capabilities in car parks and have worked extensively across education, hospitality and on some wonderful apartments with prestigious addresses, plus more. Louvres have been used for shade and style, grating and mesh to add distinctiveness, and perforated sheet metal to turn architectural intent into reality.
Then there's dapple. It remains the only wind tested and rated range of perforated sheet metal available in New Zealand. We genuinely believe the effects of wind will make themselves known more in the coming years and dapple provides mitigation now for potential problems later.
Keeping Focused
There is some truth to the old figure of speech: 'jack of all trades, master of none' and we remain acutely aware of the dangers associated with trying to be the masters of everything. So we don't do it.
This has really been the driving factor behind splitting off divisions of the business when we did. As a business, there's always the temptation to try and do everything to everyone. Yet in the rush to please (and grow revenue) something has to give. That something is usually quality, either of product or service. Sometimes both. It might be a little geeky but we like what we do too much and respect our partners too much to allow that to happen.
Was it the right decision? To borrow a line from a Kahlil Gibran poem; "and the oak tree and the cyprus grow not in each other's shadow". Which is what has happened. Aurae and Ventuer have both seen continued growth. They've both been able to develop products and services. So, when we somewhat flippantly say they are doing better without us, it's actually true. They don't need us.
Well... until they want to use the Wind Tunnel anyway.
For residential louvres and facades, please visit www.aurae.co.nz
For mechanical ventilation, please visit www.ventuer.co.nz
For everything else, stay here. We can help.